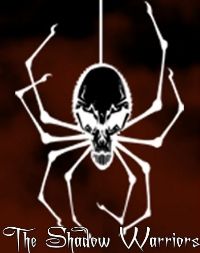 What I am about to share with you gives me great joy and makes me fangirl like a little girl! One of my favorite authors, Steven Montano is starting a Street Team. Below you will find information on all the awesomeness, including how to join.
We all know that author Steven Montano is awesome, but not everyone knows what we know. Not everyone has had the pleasure of meeting his incredible characters, like Eric Cross, Azander Dane, Danica Black, Ronan, Kane, and Maur; not to mention his evil baddies.
And that's where you come in….
Calling
all fans of author Steven Montano and his ability to craft an incredible story full of darkness, shadows, dark creatures, and hope. Show your love of all things Steven Montano by joining this elite street team; The Shadow Warriors.
Like shadows, we will call upon you from time to time to spread the word about upcoming cover reveals, book releases, giveaways, sales and the like. And like The Shadow Warriors we know you are, we want you to cover social media and the blogosphere with talk of Steven Montano.
By becoming a member of The Shadow Warriors you will get to see all covers in advance, will know about sales and giveaways before anyone else and will be able to receive Advanced Reader Copies of all Steven Montano's future book releases! That's right, you will get the epic darkness before anyone else!! Interested yet? Then fill out the form below and we will contact you soon.
About Author Steven Montano
I'm Steven Montano, an accountant by day and an author by night.

Sadly, I don't own a superhero costume.

I'm also hopelessly addicted to books, films, music and video games, the darker the better.





I'm the self-published author of Blood Skies, Black Scars, Soulrazor, Crown of Ash, The Witch's Eye, Tales of a Blood Earth 1 and 2, something black…. and City of Scars.

I'm currently hard at work on Blood Angel Rising, a horror novel; Chain of Shadows, the next book of the Blood Skies series; and Path of Bones and The Black Tower, the remaining installments ofThe Skullborn trilogy.


I live in Washington State with my wife, two children, a dog of below-average intelligence, and a ridiculous number of books and bottles of wine.